Board of Directors
Mid Oregon Credit Union is served by a volunteer board of seven directors. The directors are elected to three-year terms by the members and announced each year at the annual meeting.
2019-2020 Mid Oregon Credit Union Board of Directors:
Chairman: Michael Powell
Vice Chair: Tim Johnson
Secretary: John Rexford
Director: Rick Molitor
Director: Doug Nelson
Director: Angela Price
Director: Jan Uffelman
2020 Elections—Nominees' Statements
Mid Oregon's Board of Directors is made up of members who volunteer their time and expertise in service to the membership fo the credit union. The board is responsible for strategic planning and ensures that the institution remains stable, secure and focused on member needs.
Two positions are open on the Board for the upcoming election. The Nominating Committee has selected incumbents John Rexford and Jan Uffelman for the upcoming election. Each nominee has included his or her statement below.
John Rexford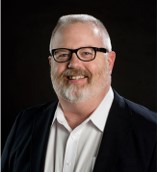 Mid Oregon Experience—John has been a Mid Oregon member for more than 20 years and served on the initial Board of Mid Oregon Financial Services. As a continuing credit union Board member, John appreciates how Mid Oregon Credit Union has evolved and grown as an organization and remains committed to serving and meeting members' needs.
Background—John retired from his role as Superintendent for High Desert ESD in 2017. He also had a key role in in the building of 13 new schools while at Bend-La Pine. John served on several committees for DougCo Schools Credit Union during the 1980s. John is a strong supporter and advocate for member-owned credit unions.
Accomplishments—John has two degrees; an MBA from Portland State University and a BS in Business from Oregon State University. John is a member of the state Quality Education Commission, Vice Chair of the OSU-Cascades Campus, Board of Advisors and serves as Trustee Emeritus on the PACE school risk pool. John was nationally recognized with the Distinguished Professional Eagle Award for lifetime achievement by the Assoc. of School Business Officials International.
Jan Uffelman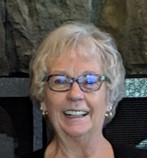 Mid Oregon Experience—Jan has served on the Mid Oregon Credit Union board of directors for three terms. She also serves on the Supervisory Committee. Jan's skills are a critical component to policy oversight. Jan's goal as a board member is to make wise and well-informed decisions on behalf of the members Mid Oregon Credit Union serves. Jan is committed to serving another term as a director.
Background—Jan and her husband Steve have lived in Prineville for over 37 years. She retired from teaching in 2003 from Crook County School District. Jan is a member of PEO, serves on the Scholarship Committee for Crook County Foundation, is involved with her church, and participates in many community activities throughout the year.
Accomplishments—Jan and her husband, Steve, raised three daughters in Prineville and enjoy traveling as a family throughout the year.