ATM Locations
Find an ATM near you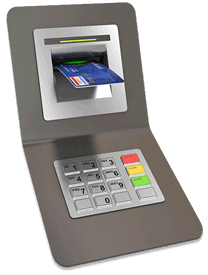 30,000 Surcharge-Free ATMs Nationwide
30,000 Surcharge-Free ATMs around the US, including 9,000 ATMs that accept deposits. You can find a CO-OP Network ATM near where you live, work and travel. CO-OP Network ATMs are also found in 7-Eleven stores, Walgreens, Publix, Costco and more.
CO-OP's 30,000 ATMs means you have more direct, surcharge-free* access to your money than most traditional bank customers do.
*Surcharge-free transactions are available for debit and ATM card holders of participating credit unions
Smartphone ATM Locator Apps
Download a CO-OP Network ATM locator for your mobile device.
Locate ATMs by text message!
Send a text message to 91989 with your zip code. You'll receive a list of free CO-OP Network ATMs near you.