Debit Cards
Worldwide convenience
With your Mid Oregon Debit Card, shopping at home, online, or at locations around the world has never been easier. Withdraw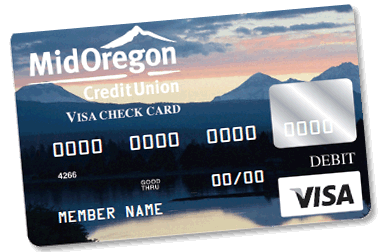 cash from more than 30,000 surcharge free CO-OP Network ATMs throughout the U.S. and Canada including ATMs at most 7-Eleven Stores; and access more than 800,000 ATMs worldwide.
Debit Card Features
No Fees
Online and Mobile banking
Account alerts when money goes into or out of your account
Lost Debit/Credit Cards:
Mon-Fri 8:30 am-5 pm: call
(541) 382-1795
Weekends and after hours: 888-241-2440
Activate Your Debit Cards:
541-388-3828 or 800-411-6390
Traveling soon?

Don't forget to complete a Travel Notification Form and mail/deliver to Mid Oregon. You can also call us at 541-382-1795 or stop by!
CardNav℠ by CO-OP
Security and control. The new CardNav℠ by CO-OP app gives you even more reasons to use your debit card.
Download the CardNav℠ App for your Smartphone
Gain the security and control of our new CardNav℠ by CO-OP debit card app.
CardNav Frequently Asked Questions (pdf file for download)
Controls
From the convenience of your smartphone, you can:
Turn the card on or off
Limit locations where the card may be used
Set thresholds for transaction amounts
Specify the types of transactions and merchants where the card can be used
Alerts
You can also choose to receive real-time alerts:
When the card is used in a location other than those specified by the member
When transactions are made over, or balances fall below, a pre-set amount
When the card is used for an unapproved transaction type.
HSA Debit Card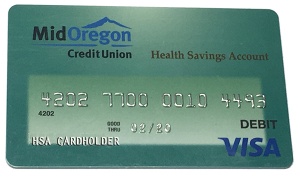 If you have a Health Savings Account, you can request an HSA Debit Card to conveniently pay for and track your health care expenses. It's accepted at most medical centers, hospitals and pharmacies that accept VISA.