Applications & Forms
Apply for products and services securely online 24/7.
Personal Loans & Credit Cards
New & Used Autos
Motorcycle
Credit Cards
Recreational Vehicle Loans (Motorhomes, Campers, Boats, ATVs, etc.)
Personal Loans (Bill Consolidation, Holiday, etc.)
Real Estate Loans
First Mortgages
First-Time Home Buyers
Home Improvements
Unimproved Property/Raw Land
Construction/ADUs
Equity Lines of Credit
Non-Owner Occupied
Membership Application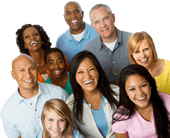 You Can Join!
Anyone who lives, works, worships, or goes to school in Deschutes, Jefferson, Crook, Wheeler, Lake, or North Klamath County in Oregon is eligible for membership. This includes businesses and legal entities. 
Join Mid Oregon Credit Union by completing the online membership application below.
To join you will need to deposit $5 into a Regular Share Savings Account. Be sure to bring a copy of your drivers license or government issued identification to your local branch to complete the process. There is also a $10 one-time new account opening fee.
Business Accounts
Open a new business account online
Credit Union Services
Checking and/or Savings Account
Special Account (Estate, Minor, Rep Payee, and Trust)
Credit Union Forms
Wire Transfer Forms (incoming and outgoing)