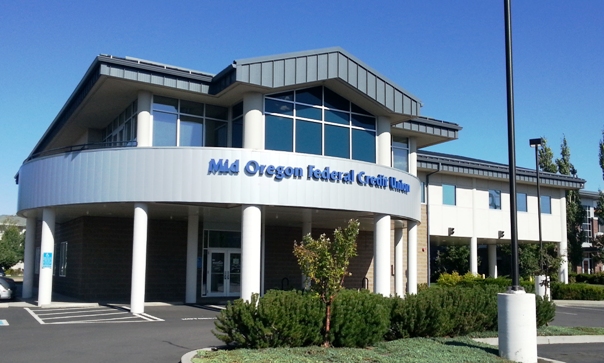 Savings Accounts
Start saving today
No matter your financial situation or how much you earn, you can save. Even the smallest amounts tucked away regularly will accumulate into a nice savings cushion. Make the dream of saving a reality. Open a Savings Account today.
Regular Share Savings
Your Mid Oregon membership begins with a $5 deposit to your Regular Share Savings account.
Access to all money-saving and convenient products and services
Voice in setting the direction of the Credit Union by voting for Board Members
Competitive dividend rates
Online and Mobile Banking
All members age 18 and over are eligible for $1,000 of accident insurance without cost
Your funds are federally insured up to $250,000 by NCUA
High Yield Plateau Account
This is a savings account with a variable dividend rate that increases as the balance increases. This account is for all members with savings balances over $1,000.
Minimum balance of $1000 to earn dividends
Quarterly dividends
Variable rate - based on tiers
Withdraw funds without penalties
Your funds are federally insured up to $250,000 by NCUA
Money Market
The Money Market account offers higher rates, flexibility and immediate availability to funds. This account has a $2,500 minimum balance required to remain open. With the Money Market account, interest is compounded monthly which makes your account balance grow faster.
Dividends paid monthly
Separate account from Regular Shares for convenient record keeping
Rates adjust monthly
Instant availability - convenient access to funds
Your funds are federally insured up to $250,000 by NCUA
Save to Win Certificate
Save to Win is our prize-linked savings program that rewards members for contributing to their own savings account. Just open a 12-month Save to Win Share Certificate with at least $25, and you'll be entered to win monthly and quarterly prizes. In addition to gaining regular interest on your savings, each additional deposit of $25 gives you more chances to win! Members can earn up to 10 entries per month, so the more you save, the more chances you have to win.
Share Certificate
A term share certificate is for all members who wish to invest a minimum of $1,000 for at least 3 months. It may be used to earn a higher dividend rate, fixed for the term of the certificate.
Security of knowing rate is guaranteed for the term of the certificate
Earns higher dividend rates than other savings products
Quarterly dividends may be reinvested, transferred, or withdrawn
May be used as collateral to secure a loan
Automatically renews at maturity
Member has 10 days from maturity to renew or change without penalty
Your funds are federally insured up to $250,000 by NCUA
Saver's Club Certificate
Save now for something special! With a Mid Oregon Saver's Club Certificate you won't have to remember to deposit to the account because all Saver's Club deposits are made by automatic transfer from your checking or regular share account. Don't be caught short when the holidays roll around or it's time for that needed vacation.
You pick the term, from 3 to 12 months
You pick the amount that fits your budget to save each month
Dividends will be credited at maturity
Your funds are federally insured up to $250,000 by NCUA
IRA
Roth Individual Retirement Account
The Roth IRA allows investors to deposit after-tax dollars today, accumulate interest tax-free, and take qualifying withdrawals tax-free. Roth IRA funds may be deposited into the following accounts: Regular Share, High Yield Plateau, or Share Certificate.
Contributions can be withdrawn tax-free and penalty-free
Earnings are tax-free if account is open for 5 tax years and withdrawn for a qualified reason
Your funds are federally insured up to $250,000 by NCUA
Traditional Individual Retirement Account
An Individual Retirement Account (IRA) allows investors, whether covered by an employer-sponsored pension plan or not, to save money for use in retirement while allowing the savings to grow tax-deferred. Eligibility to make contributions is anyone under age 70 1/2 with earned compensation or anyone who files jointly on the tax return with someone who earns compensation.
Contributions are tax-deductible
Earnings grow tax-deferred until withdrawn
IRA funds may be deposited into the following accounts: Regular Share, High Yield Plateau, or Share Certificate
Your funds are federally insured up to $250,000 by NCUA