Financial Workshops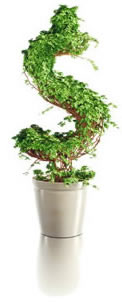 Enrich your mind, enrich your life
Mid Oregon offers free financial workshops to help you learn how to manage your finances. Workshops start at 6:00 p.m. and are held at the East Bend Conference Room except where noted differently. Call (541) 382‐1795, text or email info@midoregon.com to reserve your seat. Refreshments will be served.
Classes offered in Fall 2017
Sep
19

Women & Investing
Taking charge of your financial future.

Sep
21

Individual & Family Health Insurance for 2018
During this class we will discuss health coverage for individuals and families for the year 2018. We will consider what plans will be available, rates, and how to choose a plan for you and your family.

Sep
26
How to Avoid ID Theft
Identity theft is a serious crime. Skilled thieves use a variety of methods to steal your personal information. Learn what ID theft is; how it happens; what you can do; and where you can go for more help.

Oct
19

What You Need to Know About Medicare (At the La Pine Branch)
During this class the presenter will be explaining Part A, Part B, Part D, Medicare Advantage Plans and Medicare Supplement Plans in plain English to make sure you understand what coverage you need for 2018. Also one-on-one service will be available by appointment, or after the presentation.

Oct
19

Understanding the ABC's & D's of Medicare (At the East Bend Branch)
Do you wonder what the difference is between Medicare Part A, Part B, Part C, and Part D? We invite you to learn more about who is eligible for Medicare, what is covered, what is not covered, and the enrollment timelines. We will also explore the differences between Medigap plans and Medicare Advantage plans.
Oct
24
Protect Yourself Online!
Armed with a little technical advice and common sense, computer attacks can be avoided. Enjoy your computer with confidence and stay connected without worry.