Financial Workshops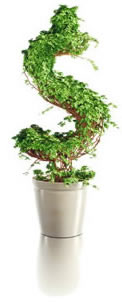 Enrich your mind, enrich your life 
Mid Oregon offers free financial workshops to help you learn how to achieve your financial goals. 
You can also view archived webinars and handouts here. 
---
Managing your Credit
Hosted by Wayne Hanson
Tuesday,  September 21, 7 p.m.  (Virtual Format)
Two-thirds of credit card users keep a balance on their credit cards. Are you in control of the cards in your wallet?
During this virtual seminar, you'll learn:
What factors impact your credit score
How to build a good credit history
The differences and connections between your credit report and credit score
Ideas for improving your credit
---
Social Security & Your Retirement
Hosted by Mid Oregon Wealth Management and CUNA Mutual Group
Tuesday,  September 21, 6 p.m.  (Virtual Format)
Regardless of when you plan to retire, Social Security will likely be an important part of the road ahead. But do you know the rules of the road when it comes to Social Security? Determining when to begin benefits could be one of the biggest financial decisions you face, and there are key issues to consider.
During the virtual seminar, you'll find out more about your Social Security benefits and discuss the role they play when setting a clear direction for your financial future. You'll learn the answers to your Social Security questions, including:
What are the rules for starting your Social Security benefits?
How do spouses coordinate their benefits?
Are there different routes to take that could potentially increase your benefits?
How do you decide where Social Security fits within your retirement plans?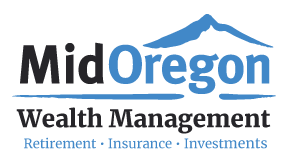 Sponsored by Mid Oregon Credit Union. Mid Oregon Wealth Management Financial Advisor, JC Hallman, will be available to answer questions after the call. Please contact the Mid Oregon Wealth Management Administrative Coordinator at 541-322-5745 or by email. 
MGA-3052356.1-0420-0522
---
Understanding the ABCs (and Ds) of Medicare
Presented by Emily Carrick, PacificSource Medicare
Thursday,  October 14, 10 a.m.  (Virtual Format)
During this virtual seminar, you'll learn more about who is eligible for Medicare, and answer your most frequently-asked questions, including:
When to sign up for Medicare, and how to do it
What is covered, and not generally covered, by Medicare
What the differences are between a Medicare Supplement plan and a Medicare Advantage plan
 Extra help for people with limited income and resources
And where to go for expert help with your Medicare decisions. 
Note: This presentation is for information only and is not a sales presentation.
---
Get the Best Car Deal
Presented by Wayne Hanson, Mid Oregon Credit Union
Tuesday, October 19
Are you in the market for a car? In today's environment, is it more important than ever to make a good purchase decision.
Find out how to save money and remain in control of your car deal. Learn how to determine how much car you can afford, deal with dealers, negotiate the best car price, benefit from buying used and figure out finance options.
---
These workshops are educational only and is not investment advice. If you need advice regarding your financial goals and investment needs, contact a financial advisor. All guarantees are based on the claims-paying ability of the issuer. CUNA Mutual Group is the marketing name for CUNA Mutual Holding Company, a mutual insurance holding company, its subsidiaries and affiliates. Annuities are issued by CMFG Life Insurance Company (CMFG Life) and MEMBERS Life Insurance Company (MEMBERS Life) and distributed by their affiliate, CUNA Brokerage Services, Inc., member FINRA/SIPC, a registered broker/dealer and investment advisor, 2000 Heritage Way, Waverly, IA, 50677. CMFG Life and MEMBERS Life are stock insurance companies. MEMBERS® is a registered trademark of CMFG Life. Investment and insurance products are not federally insured, may involve investment risk, may lose value and are not obligations of or guaranteed by any depository or lending institution. All contracts and forms may vary by state, and may not be available in all states or through all broker/dealers. Asset allocation and diversification do not guarantee a profit or prevent a loss. See your prospectus for details about your investment options and refer to the fund prospectus for information on specific investment objectives. Variable annuities are sold by prospectus only. You can obtain a prospectus by contacting your financial advisor or the insurance company. Read it carefully.
Securities sold, advisory services offered through CUNA Brokerage Services, Inc. (CBSI), member FINRA/SIPC, a registered broker/dealer and investment advisor. CBSI is under contract with the financial institution to make securities available to members. Not NCUA/NCUSIF/FDIC insured, May Lose Value, No Financial Institution Guarantee. Not a deposit of any financial institution. CBSI is a registered broker/dealer in all fifty states of the United States of America. The representative may also be financial institution employee that accepts deposits on behalf of the financial institution.
---