Financial Workshops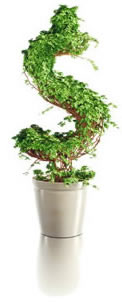 Enrich your mind, enrich your life
Mid Oregon offers free financial workshops to help you learn how to achieve your financial goals. Workshops start at 6:00 p.m. and are held at the East Bend Conference Room except where noted differently. Call (541) 382‐1795, click the button below, or email info@midoregon.com to reserve your seat. A light dinner will be offered.
2019 Spring Workshop Schedule (.pdf file to print or share)
Classes offered in Winter/Spring 2019
March 12

Tuesday

Build a Basic Budget: The Five-Step Spending Plan

Wondering where your money goes? You're not alone. Join Mid Oregon's Catherine Christie as she helps you to develop a personal spending plan—not just a budget— that you can live with. Regain control and achieve your financial goals!

March 28

Thursday

Organize Your Financial Records

Learn tips for getting and staying organized! Determine what documents to keep and how long to keep them, what to shred, and the best way to store various kinds of records. You'll also discover some helpful organizing tools. Presented by Riki Strong, Mid Oregon HR/Training Coordinator.

April 9

Tuesday

Buying A Home in Today's Economy—NEW TIME!

This workshop is perfect for anyone thinking of buying their first—or next—home in the coming year. Presenter Kevin Tucker (NMLS #881486) of Arbor Mortgage will cover the basics of qualifying for a home loan, how to manage any credit issues, types of loans available, and even zero-down loan options. (Arbor Mortgage Group, NMLS #91027)

April 11

Thursday

Understanding the ABCs (and Ds) of Medicare

Do you wonder what the difference is between Medicare Part A, Part B, Part C, and Part D? We invite you to learn more about who is eligible for Medicare, what is covered, what is not covered, and the enrollment timelines. We will also explore the differences between Medigap plans and Medicare Advantage plans. Presented by Emily Carrick, Medicare Sales Executive at PacificSource. This workshop is provided for educational purposes only and is not a sales presentation.