Financial Workshops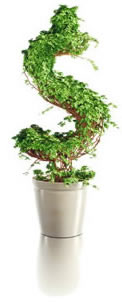 Enrich your mind, enrich your life
Mid Oregon offers free financial workshops to help you learn how to achieve your financial goals. Workshops start at 6:00 p.m. and are held at the East Bend Conference Room except where noted differently. Call (541) 382‐1795, click the button below, or email info@midoregon.com to reserve your seat. A light dinner will be offered.
Classes offered in Fall 2019
October 3

Thursday

Estate Planning Essentials

Special Guest Presenter Jeff Patterson of Schwabe, Williamson and Wyatt will cover wills, trusts, powers of attorney, healthcare documents, and beneficiary designation assets/accounts. He'll also cover questions about what happens when someone becomes disabled/incapacitated and how the Oregon and federal estate tax laws can affect one's estate and estate-planning considerations. Get answers to your most pressing questions about this complex topic!

October 29

Tuesday

Understanding the ABCs (and Ds) of Medicare

Do you wonder what the difference is between Medicare Part A, Part B, Part C, and Part D? We invite you to learn more about who is eligible for Medicare, what is covered, what is not covered, and the enrollment timelines. We will also explore the differences between Medigap plans and Medicare Advantage plans. Presented by Emily Carrick, Medicare Sales Executive at PacificSource. This workshop is provided for educational purposes only and is not a sales presentation.