Financial Workshops
Enrich your mind, enrich your life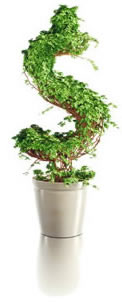 Mid Oregon offers free financial workshops to help you learn how to manage your finances. Workshops start at 6:00 p.m. and are held at the East Bend Conference Room except where noted differently. Call (541) 382‐1795, text or email info@midoregon.com to reserve your seat. Refreshments will be served.
Classes offered in Winter/Spring 2017
Jan
26

How to Maximize Your Credit Card Relationships Without Going Bankrupt!
Credit Cards are a great tool as long as they're used wisely. In today's tough economy, that's more important than ever. Find out how to use credit to your advantage.

Feb
21

Maximize your Money at Mid Oregon Credit Union (Sisters Public Library)
Since 1957 Mid Oregon has helped Central Oregonians meet their needs and achieve their dreams. Learn how you can unlock the power of our financial cooperative to improve your life and your lifestyle.

Feb
28
Key Factors in Getting a Home Loan
Are you interested in buying a home? Do you want to refinance your current mortgage to a lower rate? How qualified are you? Come learn what you need in order to get a mortgage in today's financial environment. You will learn the four key factors that go into every home mortgage.

Mar
21

Get the Beat Car Deal
With careful preparation you can steer your way through the search process and drive away with the car deal that's best for you.

Mar
23

Understanding the ABC's & D's of Medicare
Do you wonder what the difference is between Medicare Part A, Part B, Part C, and Part D? We invite you to learn more about who is eligible for Medicare, what is covered, what is not covered, and the enrollment timelines. We will also explore the differences between Medigap plans and Medicare Advantage plans.
Mar
28
Organize Your Financial Records
Learn tips for getting and staying organized; determine what documents to keep, how long to keep records, where to keep records, costs of not getting organized, and come away with helpful resources for organizing.