Financial Workshops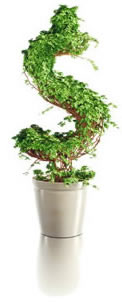 Enrich your mind, enrich your life
Mid Oregon offers free financial workshops to help you learn how to achieve your financial goals. Workshops start at 6:00 p.m. and are held at the East Bend Conference Room except where noted differently. Call (541) 382‐1795, click the button below, or email info@midoregon.com to reserve your seat. A light dinner will be offered.
Classes offered in Fall 2019
September 18

Wednesday

Parenting in a Digital World
Special guest presenter Ryan Comingdeer, CTO of Five Talent Software of Bend, will outline the best practices for keeping your household safe and maintaining an open dialogue with your child about technology use.

September 24

Tuesday

PERS Program Overview (Presented by the PERS Retirement Education Team)

A representative from the PERS Retirement Education Team will be here to review the basics of PERS, including an overview of PERS Tier 1/Tier 2, OPSRP, and the IAP (Individual Account Program). Topics include details regarding membership and vesting, the IAP, Tier 1 and 2 and OPSRP pension benefit calculations, Online Member Services, and member resources. If you're a member of PERS and have questions, this is the place to start!

October 3

Thursday

Estate Planning Essentials—WORKSHOP FULL add me to waiting list.

Special Guest Presenter Jeff Patterson of Schwabe, Williamson and Wyatt will cover wills, trusts, powers of attorney, healthcare documents, and beneficiary designation assets/accounts. He'll also cover questions about what happens when someone becomes disabled/incapacitated and how the Oregon and federal estate tax laws can affect one's estate and estate-planning considerations. Get answers to your most pressing questions about this complex topic!

October 10

Thursday

Social Security and Your Retirement

Are you looking for more information about how to maximize your Social Security benefits? Your plans for drawing Social Security are a critical financial decision, and if you know the "rules of the road," it can make a big difference in the success of your retirement journey. This no-cost, no-obligation seminar is hosted by JC Hallman, the Mid Oregon Financial Services Representative at Mid Oregon Credit Union. For more information or to reserve your place, call 541-322-5745 or email j.c.hallman@cunamutual.com.

---

CUNA Mutual Group is the marketing name for CUNA Mutual Holding Company, a mutual insurance holding company, its subsidiaries and affiliates. Annuities are issued by CMFG Life Insurance Company (CMFG Life) and MEMBERS Life Insurance Company (MEMBERS Life) and distributed by their affiliate, CUNA Brokerage Services, Inc., member FINRA/SIPC, a registered broker/dealer and investment advisor, 2000 Heritage Way, Waverly, IA, 50677. CMFG Life and MEMBERS Life are stock insurance companies. MEMBERS® is a registered trademark of CMFG Life. Investment and insurance products are not federally insured, may involve investment risk, may lose value and are not obligations of or guaranteed by any depository or lending institution. All contracts and forms may vary by state, and may not be available in all states or through all broker/dealers.

Not NCUA/NCUSIF/FDIC insured, may lose value, no financial institution guarantee. Not a deposit of any financial institution. Representatives are not tax advisors or Social Security experts. For information regarding your specific tax situation, please consult a tax professional. To discuss your specific Social Security benefits, please contact the Social Security Administration office in your area.

Securities sold, advisory services offered through CUNA Brokerage Services, Inc. (CBSI), member FINRA/SIPC, a registered broker/dealer and investment advisor. CBSI is under contract with the financial institution to make securities available to members. Not NCUA/NCUSIF/FDIC insured, May Lose Value, No Financial Institution Guarantee. Not a deposit of any financial institution. CUNA Brokerage Services, Inc. is a registered broker/dealer in all fifty states of the USA.
FR-2681345.1-0819-0921

October 17

Thursday

Medicare 101 (with Cheri Martinen, Bancorp Insurance) La Pine Branch

Bancorp Insurance helps Medicare eligible individuals enroll in Medicare Supplements, Medicare Advantage and Part D Prescription Drug Plans. We'll review each type of Medicare plan along with mentioning plans available in South Deschutes, Northern Klamath, and Northern Lake County. One-on-one consultations may be scheduled at this event for a later date.

A salesperson will be present with information and applications. For accommodations of persons with special needs call 541-536-1726 or toll free 1-800-452-6826. TTY call 711

October 29

Tuesday

Understanding the ABCs (and Ds) of Medicare

Do you wonder what the difference is between Medicare Part A, Part B, Part C, and Part D? We invite you to learn more about who is eligible for Medicare, what is covered, what is not covered, and the enrollment timelines. We will also explore the differences between Medigap plans and Medicare Advantage plans. Presented by Emily Carrick, Medicare Sales Executive at PacificSource. This workshop is provided for educational purposes only and is not a sales presentation.