Financial Workshops
Enrich your mind, enrich your life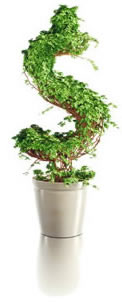 Mid Oregon offers free financial workshops to help you learn how to manage your finances.  Workshops start at 6:00 p.m. and are held at the East Bend Conference Room except where noted differently. Call (541) 382‐1795, text or email info@midoregon.com to reserve your seat. Refreshments will be served.
Classes offered in Fall 2016
Sep
22

Organize Your Financial Records (Madras) 
Learn tips for getting and staying organized; determine what documents to keep, how long to keep records, where to keep records, costs of not getting organized, and get helpful resources for organizing.

Sep
27   

Reduce Your Insurance Costs
Have you ever wondered how insurance companies determine your auto and homeowners rates? Equip yourself with a better understanding and learn ways you can make sure you are getting the best rates possible.

Sep
29
How to Avoid ID Theft 
Identity theft is a serious crime. Skilled thieves use a variety of methods to steal your personal information. Learn what ID theft is; how it happens; what you can do; and where you can go for more help.

Oct
18

Social Security and Your Retirement
Are you looking for more information about how to maximize your Social Security benefits? Your plans for drawing Social Security are a critical financial decision, and if you know the "rules of the road" it can make a big difference in the success of your retirement journey. Securities sold, advisory services offered through CUNA Brokerage Services, Inc. (CBSI), member FINRA/SIPC, a registered broker/dealer and investment advisor. CBSI is under contract with the financial institution to make securities available to members. Not NCUA/NCUSIF/FDIC insured, May Lose Value, No Financial Institution Guarantee. Not a deposit of any financial institution. CUNA Brokerage Services, Inc. is a registered broker/dealer in all fifty states of the USA.  B2MM-0911-9005SS

Oct
20

Understanding the ABC's & D's of Medicare
Do you wonder what the difference is between Medicare Part A, Part B, Part C, and Part D? We invite you to learn more about who is eligible for Medicare, what is covered, what is not covered, and the enrollment timelines. We will also explore the differences between Medigap plans and Medicare Advantage plans. 

Oct
25

Get the Best Car Deal (Redmond)
With careful preparation you can steer your way through the search process and drive away with the car deal that's best for you.