Financial Workshops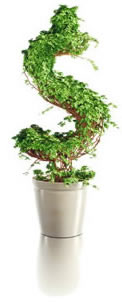 Enrich your mind, enrich your life 
Mid Oregon offers free financial workshops to help you learn how to achieve your financial goals. 
You can also view archived webinars and handouts here. 
---
Estate Planning Essentials
Presented by Jeff Patterson, Partner at Lynch Conger LLP
Thursday,  November 18, 10 a.m.  (Virtual Format)
Special Guest Presenter Jeff Patterson of Lynch Conger LLP will cover wills, trusts, powers of attorney, healthcare documents, and beneficiary designation assets/accounts. He'll also cover questions about what happens when someone becomes disabled/incapacitated and how the Oregon and federal estate tax laws can affect one's estate and estate-planning considerations. 
---
Preventing Identity Theft 
Presented by the Deschutes County Sheriff's Office Digital Forensics Team
Thursday, December 9 at 10 a.m. (Virtual Format)
Don't fall for financial scams—protect yourself by being informed. This workshop is designed to educate the public on how to recognize potential scams, the ploys suspects use to gain personal information, and common-sense steps you can take to protect your identity. We'll be joined by members of the Digital Forensics Team of the Deschutes County Sheriff's Office, and they'll share some common types of fraud happening in our community as well as ways to protect yourself.
---
Social Security & Your Retirement
Hosted by Mid Oregon Wealth Management and CUNA Mutual Group
Tuesday,  November 30, 6 p.m.  (Virtual Format)
Regardless of when you plan to retire, Social Security will likely be an important part of the road ahead. But do you know the rules of the road when it comes to Social Security? Determining when to begin benefits could be one of the biggest financial decisions you face, and there are key issues to consider.
During the virtual seminar, you'll find out more about your Social Security benefits and discuss the role they play when setting a clear direction for your financial future. You'll learn the answers to your Social Security questions, including:
What are the rules for starting your Social Security benefits?
How do spouses coordinate their benefits?
Are there different routes to take that could potentially increase your benefits?
How do you decide where Social Security fits within your retirement plans?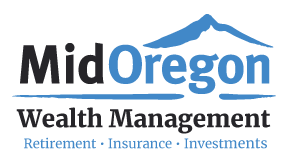 Sponsored by Mid Oregon Credit Union. Mid Oregon Wealth Management Financial Advisor, Tom Melton, will be available to answer questions after the call. Please contact the Mid Oregon Wealth Management Administrative Coordinator at 541-322-5745 or by email. 
MGA-3052356.1-0420-0522
---
Basic Budgeting
Presented by Wayne Hanson, Mid Oregon Credit Union
Tuesday, December 14 at 7 p.m.
Do you know where your last ATM cash withdrawal was spent? Are you living paycheck to paycheck? Do you have more month left at the end of your money?
Join us for our free webinar to set your spending plan, in five steps. You will learn how to set realistic goals, track where your money goes, and develop a spending plan you can really live with. 
---
These workshops are educational only and is not investment advice. If you need advice regarding your financial goals and investment needs, contact a financial advisor. All guarantees are based on the claims-paying ability of the issuer. CUNA Mutual Group is the marketing name for CUNA Mutual Holding Company, a mutual insurance holding company, its subsidiaries and affiliates. Annuities are issued by CMFG Life Insurance Company (CMFG Life) and MEMBERS Life Insurance Company (MEMBERS Life) and distributed by their affiliate, CUNA Brokerage Services, Inc., member FINRA/SIPC, a registered broker/dealer and investment advisor, 2000 Heritage Way, Waverly, IA, 50677. CMFG Life and MEMBERS Life are stock insurance companies. MEMBERS® is a registered trademark of CMFG Life. Investment and insurance products are not federally insured, may involve investment risk, may lose value and are not obligations of or guaranteed by any depository or lending institution. All contracts and forms may vary by state, and may not be available in all states or through all broker/dealers. Asset allocation and diversification do not guarantee a profit or prevent a loss. See your prospectus for details about your investment options and refer to the fund prospectus for information on specific investment objectives. Variable annuities are sold by prospectus only. You can obtain a prospectus by contacting your financial advisor or the insurance company. Read it carefully.
Securities sold, advisory services offered through CUNA Brokerage Services, Inc. (CBSI), member FINRA/SIPC, a registered broker/dealer and investment advisor. CBSI is under contract with the financial institution to make securities available to members. Not NCUA/NCUSIF/FDIC insured, May Lose Value, No Financial Institution Guarantee. Not a deposit of any financial institution. CBSI is a registered broker/dealer in all fifty states of the United States of America. The representative may also be financial institution employee that accepts deposits on behalf of the financial institution.
---