Financial Workshops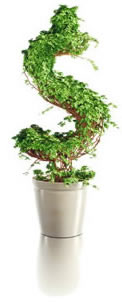 Enrich your mind, enrich your life 
Mid Oregon offers free financial workshops to help you learn how to achieve your financial goals. 
You can also view archived webinars and handouts from past sessions here. 
Managing Your Credit
Presented by Wayne Hanson, Mid Oregon Credit Union
Thursday,  May 12 at 10 a.m.
Two-thirds of credit card users keep a balance on their credit cards. Are you in control of the cards in your wallet?
During this virtual seminar, you'll learn:
What factors impact your credit score
How to build a good credit history
The differences and connections between your credit report and credit score
Tools and ideas for improving your credit
---
Business Focus: Securing your future through business succession planning
Presented by Wayne Hanson and Special Guests
Thursday,  May 26 at 10 a.m.
Join Scott Reed, of Northwestern Mutual, as he shares how you can become the hero of your financial journey. You've built your business into a valuable asset. Learn more about the essential steps to transition that value to secure your family's future. 
---