Financial Workshops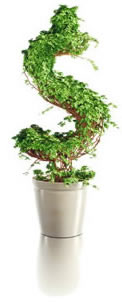 Enrich your mind, enrich your life
Mid Oregon offers free financial workshops to help you learn how to manage your finances. Workshops start at 6:00 p.m. and are held at the East Bend Conference Room except where noted differently. Call (541) 382‐1795, click the button below, or email info@midoregon.com to reserve your seat. Refreshments will be served.
2018 Fall Workshop Schedule (.pdf file to print or share)
Classes offered in Fall 2018
Sept. 18

How to Build (and Rebuild) Your Credit

Learn about how your credit score is built, and what specific steps you can take today to get it headed in the right direction.

Sept. 20

Individual and Family Health Insurance for 2019 (w/ Galen Blyth, Cascade Insurance)

During this class we will discuss health coverage for individuals and families for the year 2019. We will consider what plans will be available, rates, and how to choose a plan for you and your family.

Oct. 11

Understanding the ABCs (and Ds) of Medicare (presented by Emily Carrick, Medicare Sales Executive at PacificSource)

Do you wonder what the difference is between Medicare Part A, Part B, Part C, and Part D? We invite you to learn more about who is eligible for Medicare, what is covered, what is not covered, and the enrollment timelines. We will also explore the differences between Medigap plans and Medicare Advantage plans.

Oct. 18

How to Prevent Identity Fraud (with Detective Zach Neemann)

Don't fall for financial scams; protect yourself by being informed. This workshop is designed to educate the public on how to recognize potential scams, the ploys suspects use to gain personal information, and ways to protect your identity.

Oct. 18

What you Need to Know About Medicare (La Pine)

During this class, the presenters will explain Part A, Part B, Part D, Medicare Advantage Plans, and Medicare Supplement Plans in plain English to make sure you understand what coverage you need for 2018. Also, one-on-one help will be available by appointment, or after the presentation.

Nov. 8

PERS Program Overview

Presenter Debbie Foote from PERS will be here to review the basics of PERS, including an overview of PERS Tier 1/Tier 2, OPSRP, and the IAP (Individual Account Program). Topics include details regarding membership and vesting, the IAP, Tier 1 & 2 & OPSRP pension benefit calculations, Online Member Services, and member resources. If you're a member of PERS and have questions, this is the place to start!