Digital Banking: All-new look, even better control of your money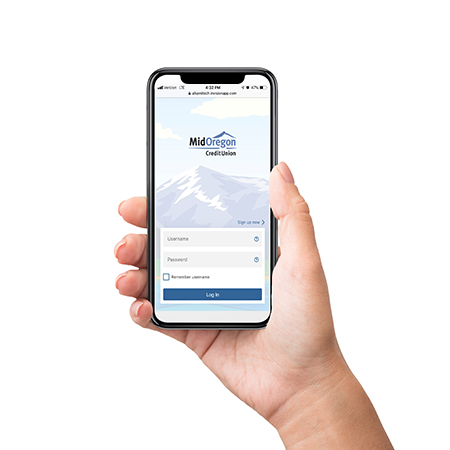 See all your accounts in one place!
When it was time to update our Digital Banking platform, we reviewed all our members' feedback to come up with a list of must-haves. You wanted more flexibility in moving money from account to account, more security, a more streamlined way to view all your accounts, and a more visually appealing user experience. 
Our all-new platform has a great new look and feel, but under the hood are a ton of great tools, features and added security we know you'll love.
---
One person, one login
Our new platform has a member-centered interface that simplifies logins and ensures that every user has the experience they want, even if they're on the same account. Add external accounts, hide and show the accounts you want to see, and best of all—no more shared passwords!
Never used digital banking before? Contact us or call 541-382-1795 to get set up on our best version yet!
Information for Converting your Quicken/Quickbooks from previous Online Banking platform
---
Different devices, same look and feel
Now, Mid Oregon's Digital Banking platform looks and feels the same regardless of the device you use! Our new platform knows what device you're using and optimizes your experience accordingly. And you use the same login whether you're accessing your account on a desktop computer, tablet, or smartphone.
---
Features you've been asking for…
Want to make a quick transfer between accounts, including those at another institution? It's a snap to set up, and no more fees!
Wish it were easier to transfer to another member? Yep, we've got you covered there too. Transfer to other members quickly and easily without having to call or come into a branch. 
…and some you never knew you needed!
Want to make a savings goal and see your progress every time you make a deposit? Want real-time access and advice about your credit score? Savings Goals and Credit Savvy are just two of the great new features of our new platform. See all the widgets here:
---
Completely redesigned business banking
Managing your business is different from managing your personal funds, but now you can do both! Click "My Account" at the top of the page to enroll, or contact us below to get set up!
---