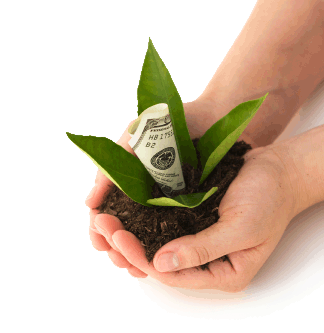 Membership
good friends. great service.
We're a full-service, member-owned financial cooperative. Chances are, you've probably already noticed; Mid Oregon Credit Union is just different. From our exceptional products to the wealth of convenient and friendly services, we're unlike any other financial institution. That's because of our unique not-for-profit structure. It lets us focus on serving our members and community.
Become a Member - You Can Join!
We are a not for profit cooperative, owned by our members. You are eligible to join the credit union if you:
Live, worship, work in, or go to school in and businesses and legal entities located in Deschutes County, Crook County, Jefferson County, Wheeler County, Lake County, Oregon, and/or those portions of Klamath County, Oregon that are within the COCC Taxing district;
Spouses of persons who died while within the field of membership of the credit union; employees of this credit union; persons retired as pensioners or annuitants from the above employment; members of their immediate families; and organizations of such persons.
Family members and household members are able to join and are defined as: a spouse, child, sibling, parent, grandparent, grandchild, stepparent, stepchild, stepsibling and adoptive relationships
Mid Oregon is a 501(c)1 corporation. 
To become a member of Mid Oregon Credit Union, simply complete our membership application and deposit $5 into a Regular Share Savings Account and pay a one-time new account fee of $10.  Then, you're eligible for all the benefits of credit union membership.
JOIN US TODAY!
Complete the membership application and submit. A Mid Oregon representative will contact you to finalize your membership with your $5 deposit, and one-time new account opening fee of $10.

Account Switch Kit 
Switch your account to Mid Oregon Credit Union 
Mid Oregon has made moving your account from your previous institution fast and convenient with our Switch Kit.  All of the letters and forms you'll need to make this transition are provided here.  All you need to do is fill out the forms online, print them and mail the letters to the appropriate companies or individuals.
Member Benefits 
Local ownership, financing and decision making are among the benefits of membership in Mid Oregon Credit Union. Members also benefit from higher savings rates and lower loan rates. Mid Oregon is a full service financial institution and members can take advantage of payroll deduction and direct deposit through their place of employment.
Community Involvement 
Involvement in our community is more than something we do – it's who we are.  We support many Central Oregon community organizations from school districts to EDCO, OSU-Cascades, COCC, Central Oregon Chambers of Commerce, Rotary Clubs, Healthy Beginnings, United Way, FAN, local rodeos, and the list goes on.