Mid Oregon News
A Message from our CEO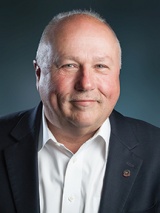 We're here for you. Please listen to this message from our CEO, Bill Anderson.
Other Health Emergency Information
We ask members to use remote banking services whenever possible, including our Contact Center at 541-382-1795, no-surcharge CO-OP ATMs, Online/Mobile Banking, and Mobile Deposit. Beginning Friday, March 27, 2020, in-branch services will be available by appointment. If you would like to schedule an appointment, click here for more information.
If you are experiencing a financial hardship as a result of this health emergency, we have put a number of measures in place to assist you, including waiving fees on many of our services and introducing our CARE Loan for those experiencing a loss of income or employment. READ ALL COVID-19 UPDATES
---