As part of the "Love My Credit Union Campaign", we have created a video about our school community involvement which could win up to $26,000 in local charity donations if we get the most votes. Please click here to WATCH our video and VOTE for MidOregon!
RSVP for Mid Oregon's 60th Annual Meeting
JOIN us for our 60th Annual Meeting on Saturday, February 11, 2017 at the Riverhouse Convention Center in Bend. The Breakfast Buffet will start at 9:00 a.m. and the Business Meeting starts at 9:45 a.m. We look forward to seeing you there!
Vote for Our Video and Win!
Win $500 for You and Much More for a Local Charity
Vote for our video for a chance at a $500 gift card. Your vote could help us win up to $26,000 in grant money for the The Family Access Network (FAN). Vote daily!
Watch Video and Vote Now!
Find the Right Car at the Right Price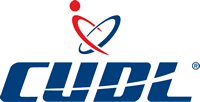 Use our freshly updated AutoSmart tool to search by vehicle type, find local dealers, and apply for a loan - all in one spot.
Subscribe:
Join our blog
to get the latest news and events at Mid Oregon.
You Can Join! Become a Member