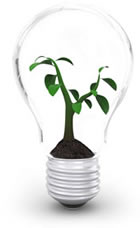 Services
Credit Union Services to help you manage your money
Lost or stolen debit/credit cards?
Call (541) 382-1795 or (800) 452-3313 during our business hours Monday-Thursday 9 a.m. to 5 p.m. and Friday 9 a.m. to 6 p.m.. Weekends and after hours call (888) 241-2440.
---
Overdraft Protection
An overdraft occurs when you do not have enough money in your account to cover a transaction, but we pay it anyway.  We can cover your overdrafts in different ways: We have a standard discretionary overdraft protection service, Courtesy Pay, that comes with your account, if you meet specific criteria. 
We also offer Courtesy Pay plans that transfer from your savings account or line of credit if you overdraw your account.  Although a fee still applies, these may be less expensive than our Courtesy Pay.  Courtesy Pay from your savings account is automatically established when opening a checking account, but you can specify another deposit account or line of credit by contacting a Mid Oregon representative. 
---
Direct Deposit
With direct deposit you can have your paycheck deposited directly into your account on the payment date , which means it will be available to you sooner than a paper check. Contact your employer to see if they have this time saving and convenient service.
Eliminates the risk of lost or stolen checks
Protects from identity theft
Reduces the risk of fraud
Quicker access to funds
---
Wire Transfers
---
 Other Services
Notary Services
Travel Money Card (877-850-9650)