Auto Loans
Refi your auto loan and save
For a limited time, we can take up to 1% APR off your current loan rate* when you bring your vehicle or RV loan over to Mid Oregon from another lender. Choose AutoPay on your new loan and save even more!
See current rates, or click below to start your application and save.
*APR is Annual Percentage Rate. We can reduce your rate by 1%, down to a minimum rate of 2.99% APR. Minimum rate includes AutoPay discount, and is based on your credit qualifications, loan amount and type of collateral. Offer applies to loans refinanced from another lender. Offer is for a limited time and is subject to change without notice.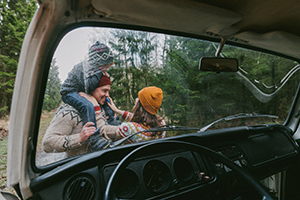 Rethink Your Auto Loan
When you're in the market for a new or used vehicle, or if you want to refinance a higher-interest auto loan from another lender, Mid Oregon is your trusted source for affordable financing.  Low rates and flexible terms will save you money. Enjoy fixed and adjustable interest rates and generous terms. The best vehicle bargain starts at Mid Oregon. 
Email a loan officer to contact you about an auto loan!
What type of loan are you looking for?
New Vehicles
Used Vehicles
Boats and Water Crafts
Recreational Vehicles
Sport Vehicles
ATVs
Get Pre-approved!
Come in for your loan pre-approval before you shop so you will know how much car you can afford and what your monthly payments will be. Apply for an auto loan online or come in and speak with a Mid Oregon loan officer at any of our branch locations, in Bend, Redmond, Prineville, Madras, La Pine and Sisters. We can pre-approve you in one of our Central Oregon branches, and you can shop and finish the process at the dealer. Use our Vehicle Affordability Calculator to see how much car you can afford.
Mid Oregon Credit Union provides:
Very competitive interest rates
Quick loan approval
Easy-to-obtain loans that consider your character as well as ability to pay
Encouragement and education about making sound personal financial decisions and habits
* APR (Annual Percentage Rate) The rate reflects the lowest variable rate offered. the range of rate will depend upon applicant's credit worthiness and other underwriting factors.
Get extra protection for your peace of mind: 
MEMBER'S CHOICE™ Borrower Security
Mechanical Breakdown Protection
Guaranteed Asset Protection (GAP)
Ask us! You may be surprised at how affordable this protection can be.