Events
Mid Oregon Credit Union current events
We believe in the credit union philosophy of "people helping people" and we strive to be active in our communities through our involvement and support of meaningful community events. Mid Oregon and its staff members donate both financial and volunteer support to local organizations, giving back to our communities in a variety of creative and generous ways.
Summer Events Sponsored or Co-Sponsored by Mid Oregon Credit Union
See our full Calendar of Events below for more details on music events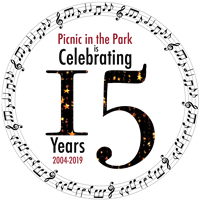 .
---
Import Instructions: Click the link above to import the calendar into Outlook. The calendar will open in side-by-side view and will be added to the left side of the Outlook window in Calendar view. Please note: the imported calendar is static . It does not update, regardless of new changes made to it. To update the calendar in Outlook with new changes made to the Calendar, you must repeat this procedure.https://www.midoregon.com/forms/my_account.phphttps://www.midoregon.com/forms/my_account.php