First-time login for Business Accounts
Convert your existing business Online Banking login
Our new Digital Banking platform has some new, more secure features, so let's make sure you get started right. 
If you've been a user of our current Online Banking platform and have one or more business accounts, switching over takes just a couple minutes. Here are the steps to get started. [We recommend using a desktop computer for the initial login on the new platform.]
Tips:
Please avoid using Internet Explorer to log in to Digital Banking. This browser is not supported by the new platform.
Our new system is designed so that every user has a personalized experience with the maximum level of account security. For that reason, NEVER share your usernames and passwords with anyone. Joint account owners, members of your designated staff, and other users whom you designate can access accounts through their own separate credentials. If you need help with this, please contact us to set up other users and permissions on your account. 
Your initial login experience may vary slightly depending on your combined account relationships with Mid Oregon. If you're logging in for the first time with…
One business account + One or more personal accounts
Your initial login will be the member number and 4 digit passcode of your personal account. This is the login you currently use for Online Banking (desktop version). If you have more than one personal account active in Online Banking, use the account with the lowest member number.
Just one business account
Your initial login will be the
member number and 4-digit
passcode you currently use to log
into Online Banking
(desktop version).
Multiple business accounts
Your first business (lowest member number) will be included with your personal account login. Each additional business will have a separate login. 
[This separate login establishes the Master User for each business. The Master User feature allows you to assign and remove access for all other users. Although there is a separate Master User, you'll be able to view account info for all businesses with your primary login.]
Step 1: Enter existing login credentials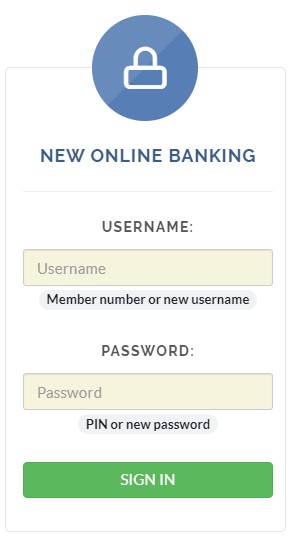 Enter the member number/PIN combination on the Mid Oregon Homepage for the appropriate account as described above. Please disable any bookmarks or links you have to the previous my.midoregon.com site as it is no longer supported.
Mobile App Users: If you primarily accessed your account using the mobile app, please note that your former username/password will not be recognized using the new system. Enter your member number/PIN combination from the desktop version. If you don't have that information, please message us so we can reach out and get you connected. 
---
Step 2: Update your password
Now that you're logged in, it's time to get a newer, more secure password. Your new password must be at least 8 characters in length, and must include a capital letter, lower-case letter, and a number. You should never share your password with anyone.  
---
Step 3: Create your username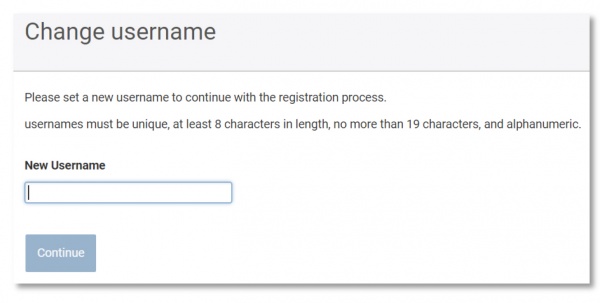 Now it's time to create a new username. Your username can include a combination of letters, numbers and characters, but cannot include the "@" symbol. Your username must be unique. Once you see the green check mark indicating your username has been accepted, click "Continue."
Note: If you're logging in on the Mobile App for the first time, you won't see this screen. Be sure to login soon using the desktop version to re-set your username from member number to a new, unique username. 
---
Step 4: Verify your contact information
Next, be sure to make sure your contact information is updated and current (you'll need those to restore your password and/or username in the future, and to be notified of any important activity on your account). 
Step 5: That's it! Now you can select where you'd like to go next to begin using the new system.
REMEMBER: Next time you login, be sure to use your new username and password. Your old login credentials will no longer work. If you forget your password or username, you can click the links in the login screen to get started.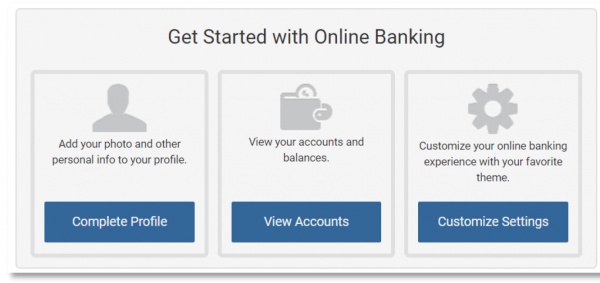 Joint account owners:
I'm a joint owner on an account, and the primary user has already converted our old Online Banking account number/PIN combination to the new username/password combination. What do I do?
Don't worry, we'll get you set up. Just send us a quick message, or give us a call at 541-382-1795.