Security and Fraud Center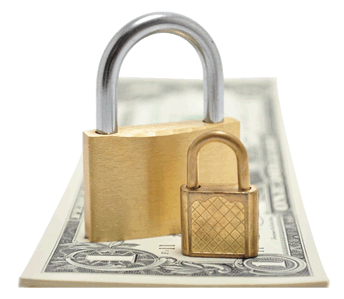 Protect yourself. Stay informed about the latest fraud risks, and learn what you can do to prevent becoming a victim of fraud or identity theft.
Fraudulent calls on the rise: As with many local financial institutions, we are hearing increasing reports of fraudulent phone calls and text messages claiming to be from Mid Oregon Credit Union. Many of these calls even show up correctly on caller ID. The callers attempt to convince members that fraud is occurring on their accounts, and ask them to give them passwords, login information, card numbers, and even PIN numbers. 

Please remember that Mid Oregon will NEVER ask you for your Digital Banking login credentials and passwords, PINs, or credit and debit card numbers. 

We are in contact with our telephone providers and have taken steps to protect our numbers from spoofing, but we are limited in our ability to fully block this activity. If you ever receive a call or text message requesting this information, please end the call immediately and contact Mid Oregon using the phone number listed on this site or on your Mid Oregon cards or checks. Thank you for your vigilance in keeping your account information secure. 
Suspect Fraud on Your Account? Here's what to do:
Call or Text Mid Oregon at 541-382-1795. Our team is here to assist you in securing your account. If we're not available, leave us a message and we will text or call you as soon as office hours resume. 
Lost card after hours? To report a debit or credit card lost or stolen, call (888) 241-2440 to prevent additional charges to your account. 
Misplaced your card? To temporarily disable your debit or credit card, login to Digital Banking using the green button at the top of the page and select Cards under the Accounts tab. Simply tap Block/Unblock to disable or enable your cards!
Please do not use messaging apps like Google or Facebook Messenger to discuss sensitive personal information or share account numbers with Mid Oregon Credit Union staff. That channel is not secure and should not be used for specific account-related conversations. Please reach out by phone or text message instead.  
Remember that Mid Oregon will NEVER ask you for sensitive account information by phone or text message. If you receive an unsolicited message from Mid Oregon requesting your account number or login credentials, or containing an embedded link, disregard the message and contact us immediately.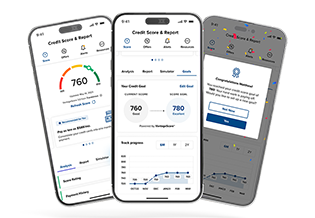 VIEW YOUR CREDIT REPORT ANYTIME
Knowing your credit score and being notified anytime there is activity on your credit file is essential to preventing fraud. Our free Credit Savvy feature located securely in Digital Banking can help monitor your accounts for identity theft. 
Set alerts so you're always in control. 
Monitor inquiries on your credit file.
Submit a dispute if you see errors.
Use the Goals feature to set and monitor your progress toward your credit-score goal.
Use the Simulator tool to see how your decisions might affect your score. 
LEARN MORE
---
Your security is our highest priority. 
We've partnered with Stickley on Security to provide our members with the latest fraud updates, consumer education, and tips to avoid being scammed. View the quick video updates or check out the library of articles to keep your computer, phone, and financial accounts safe and secure.